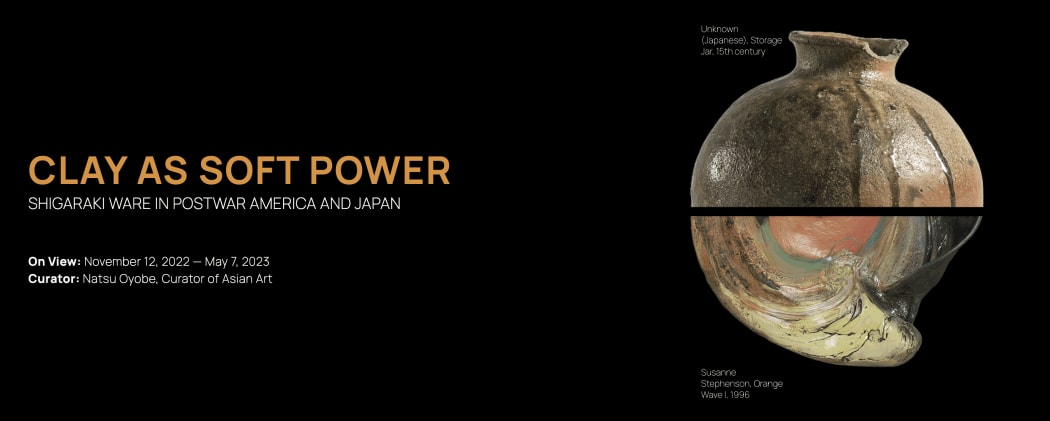 The University of Michigan Museum of Art's exhibition, Clay As Soft Power examines how Shigaraki ware ceramics transformed the American public's image of Japan, helping the country shift its identity from World War II enemy to Cold War ally to global cultural change maker.
Known for its earthy tones, rough clay surfaces, and natural ash glazes, Shigaraki wares originated from one of six ancient kilns of Japan, and has a rich history from the 13th century to today. This exhibition explores three distinct periods of that history, telling a story of global intrigue, covert international relations, and the evolution of this uniquely Japanese art form.
We're delighted that several Postwar Shigaraki pieces from Dai Ichi Arts is on loan at the University of Michigan Museum of Art and currently on view. If you are in the area, we ecourage you to visit!
For more information, visit their website here.