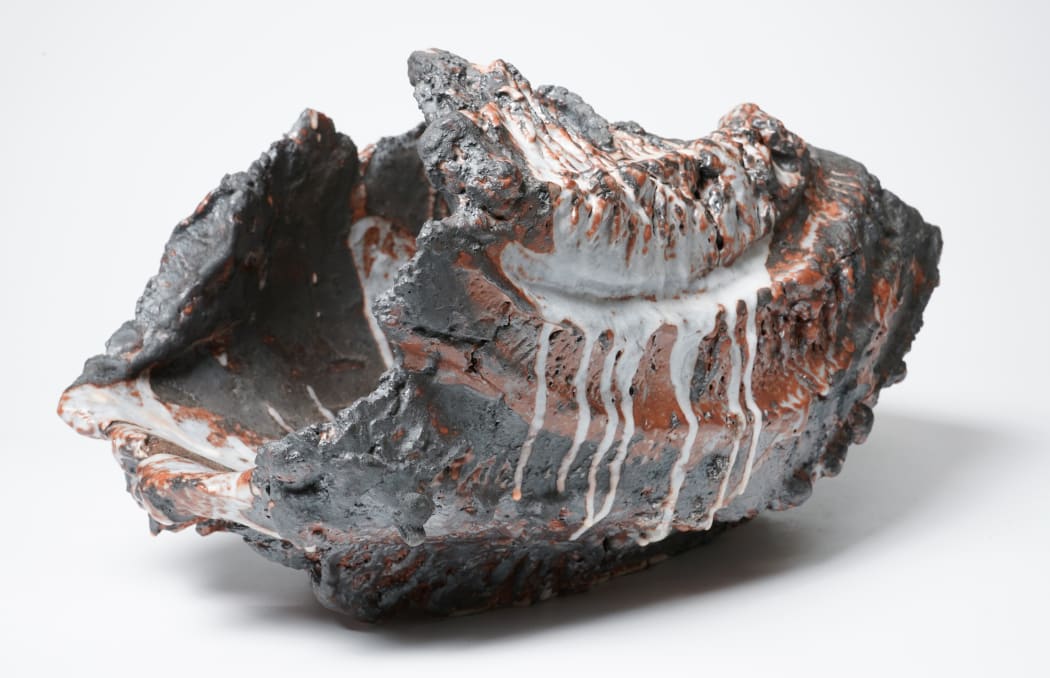 Goto Hideki is a ceramic artist based in Tajimi City. After graduating from Tajimi Technical High School, where he studied ceramics, he participated in public exhibitions, solo exhibitions, and group exhibitions. His works meditates upon the origin of pottery: the interplay between the nature and clay. He values his encounter with various materials from the earth when mining for his own clay, and strives to represent the natural appearance of mineral deposits in soil on his surfaces.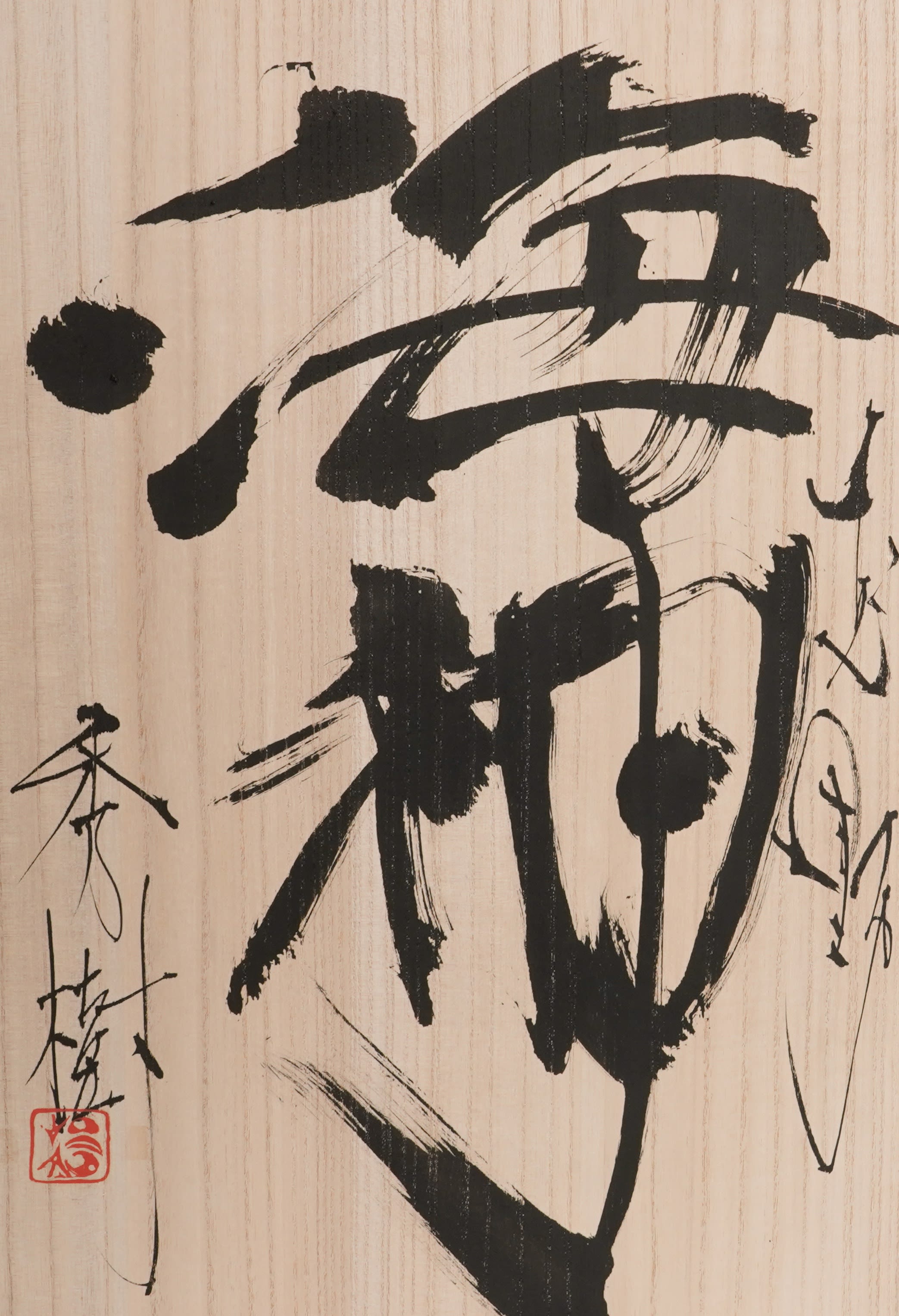 Most recently, his forms have been inspired by water. On one hand, he is reflecting on forms of small organisms within the ocean: clam shells, coral, fish and their fins, barnacles. On the other hand, he also reflects on the grandness of oceanic forms conjured by natural forces. The large waves that crash onto cliff edges, sea foam, and riptides. He articulates this imagery in the forms he creates, which most recently manifest with curvilinear, layered textures. This series, "Watatsumi 海神", is titled after a legendary deity of the sea. The sea god is conventionally represented in the form of a dragon: a motif associated with water in Japanese mythology. Perhaps invoking the sea god is a bridge between humankind and nature, mediating the relationship between the two. On this note, the form of a "vessel" is certainly apt.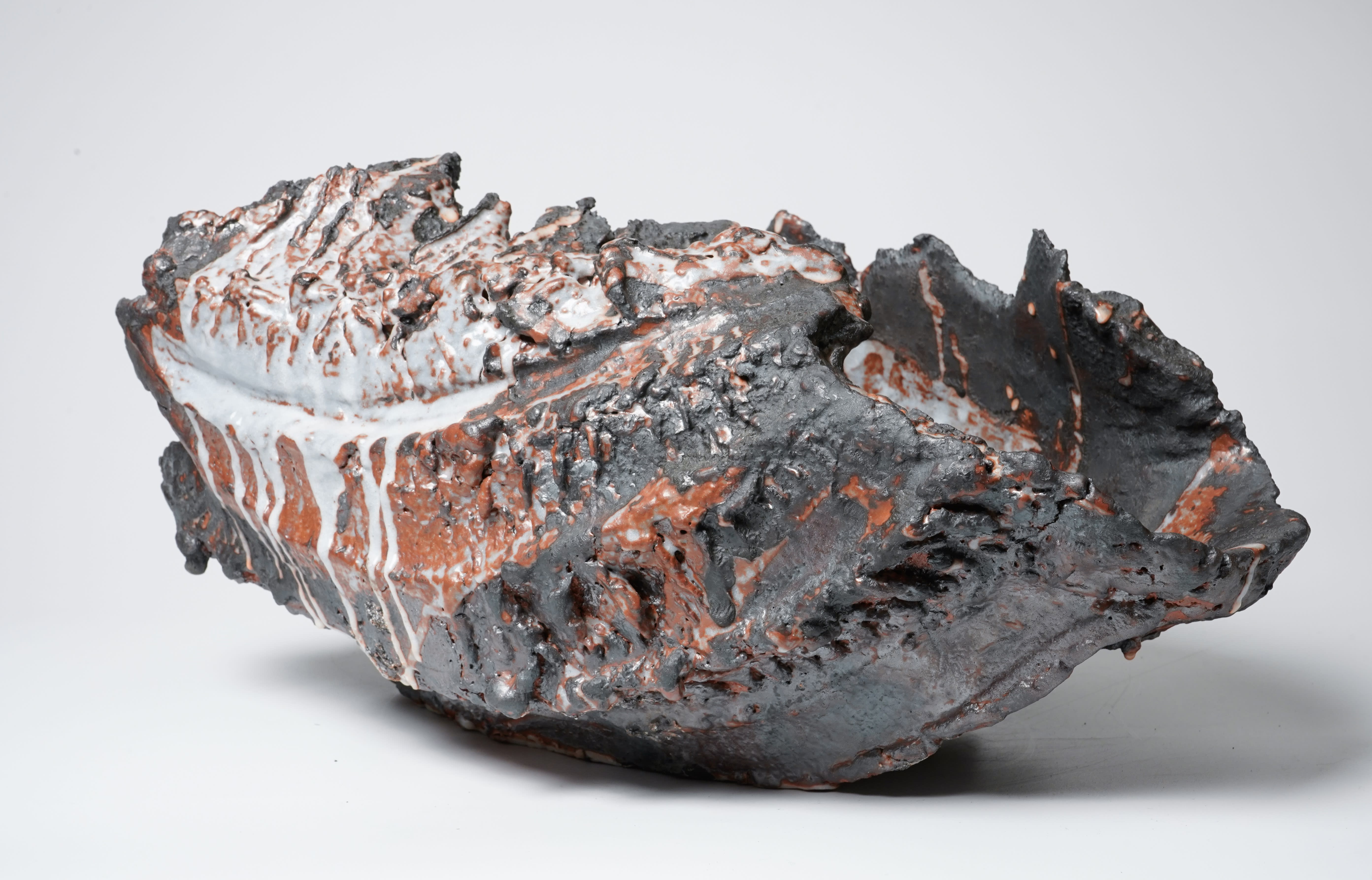 This Watatsumi Sea God vessel has organic motifs that feel alive, giving movement to the work. On one side, white Shino glaze drips onto a precipitous clay surface. The harsh surface is complemented by the darker tones of burnt iron deposits in the glaze that developed during the kiln firing. The darker areas of the glaze create the appearance of shadows, further emphasizing the piece's rocky strata. On the other hand, the white glaze creates the appearance of a ribcage. An image of a tide pool next to an intertidal shore, with calcified coral deposits alongside fascinating unique organisms comes to mind.
In Japan, there is a natural formation known as Chotaro-ike 長太郎池, which is a natural tide pool formed by volcanic eruptions many centuries ago. Families come together to an inlet such as this for children to find fish and crabs. It is a rich and thriving ecosystem home to a plethora of microorganisms. As a result, there seems to also be a hint of nostalgia, and an ephemeral feel in this piece, bringing in the idea of fleeting memory. First, the thematic mythology of a Sea god in Japan, which has been re-interpreted over a millenia. The sacred belief presents its place in a largely secular contemporary art scene: harking to a time of sacred and religious craft. Second, the chotaro-ike. Goto's piece is full of meaningful associations. Our relationship with the earth is also dependent on our memory: what we remember, what we choose to remember, and how we remember nature.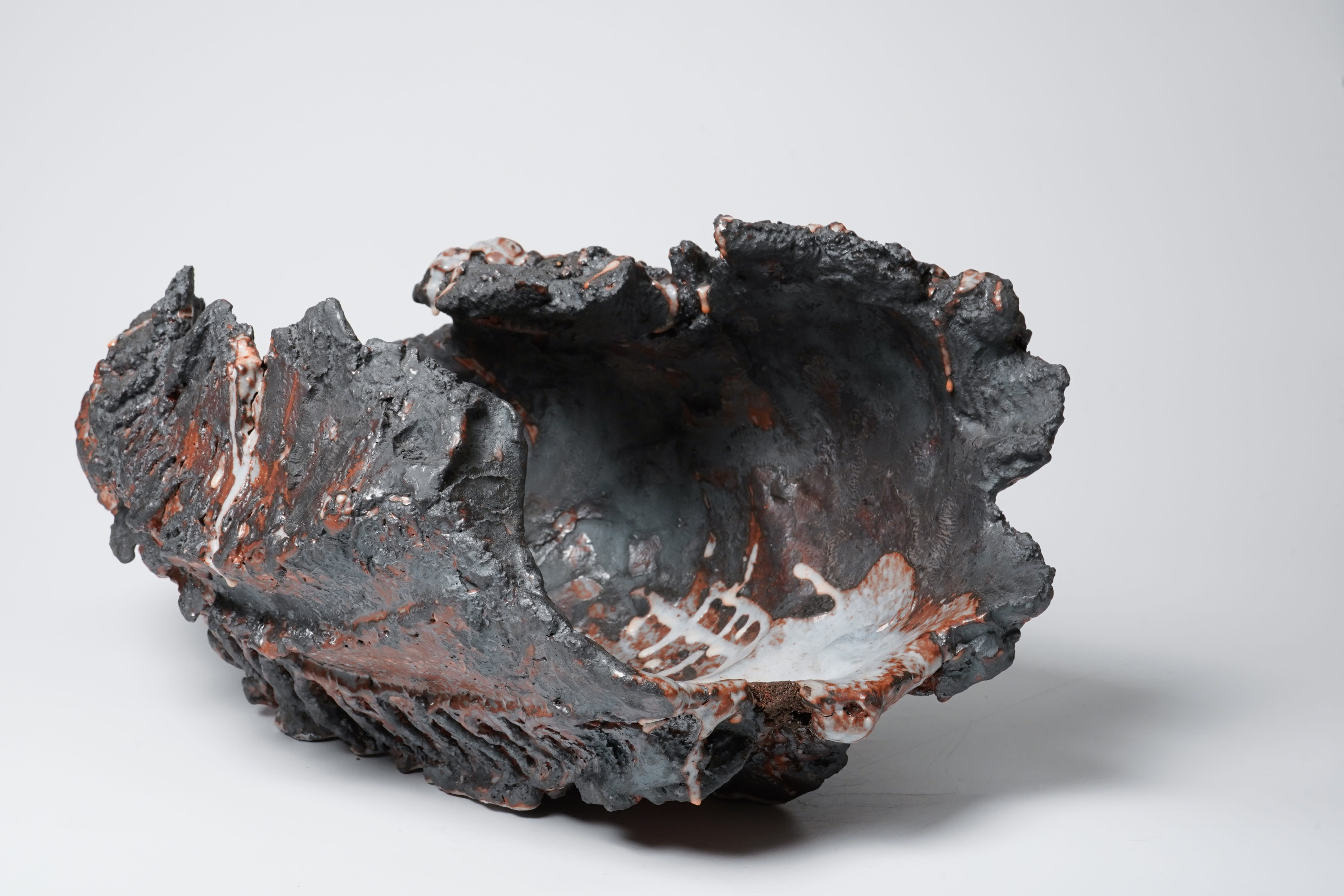 He continues to produce ceramics vessels of the Sea God "Watatsumi" mainly with Shino glazes, but also experiments in Kiseto and Oribe. His works maintain the temperament of the clay, and reflect on the expressions and relationships between humanity and nature.