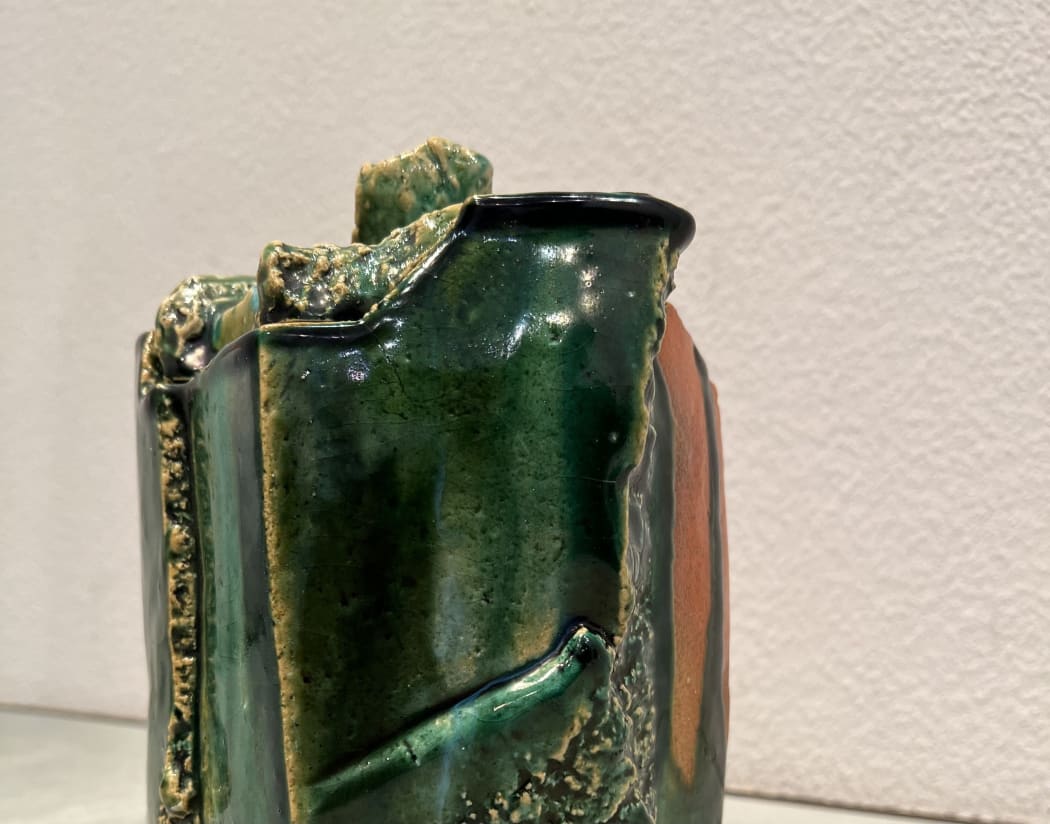 We've worked with Higashida Shigemasa for over 25 years. During this time, he has created stunning tea bowls, platters, water jars and more that captures the lush and fluid essence of Oribe ware. Higashida's work- often taking on a deep emerald green appearance alongside a vermillion streak as a result of his ingenious application of salt glaze- takes a spot as works that show an undisputed mastery of Oribe yaki.
Recently, Beatrice caught up with Higashida in his studio. They spoke fondly over tea about the development of his work during this time. Their conversations are ones filled with creativity, speaking about ways to push Higashida's artistic process out of his comfort zone. One aspect of his practice that he has worked in over these years are the category of ceramics for the Japanese tea ceremony. Of these vessels, tea bowls are an exceedingly intimate object: passed from tea host to guest, it is a very tactile object during the tea ritual. The bowl is brought close to one's face, touching the lip as the guest drinks from the bowl. Higashida considers how the bowl sits in the palm of one's hand, and how the glaze of the bowl affects its appearance from different angles as the object moves in space during the tea ceremony. Higashida's tea bowls have become increasingly sensitive with his experience in practicing the tea ceremony and knowing what it requires. His bowls have a stunning appearance that considers space, tactility, and visual quality. The color in the pooling of his Oribe creates beautiful nacreous textures.
Coming up in October at Dai Ichi Arts, we will be exhibiting a two person show of two contemporary masters of Mino yaki: Higashida Shigemasa (representing the tradition of Oribe) and Goto Hideki (representing the tradition of Shino). For this show, Higashida has been considering his practice: thinking how can he push his forms into other ideals outside of tea ware and vessels. This line of thought naturally has brought him to the much-encountered binary between function and form; vessel and sculpture. This is a grand binary, having resulted in famous ceramic movements in Japan such as Sodeisha, which pushed the ceramic object to a pure refinement of the "Obuje-Yaki": a ceramic object for the sake of objecthood. He thinks about the differences between the two: vessel and sculpture. Having never explored the field of sculpture before, he breaches the subject in new, highly experimental and fascinating forms.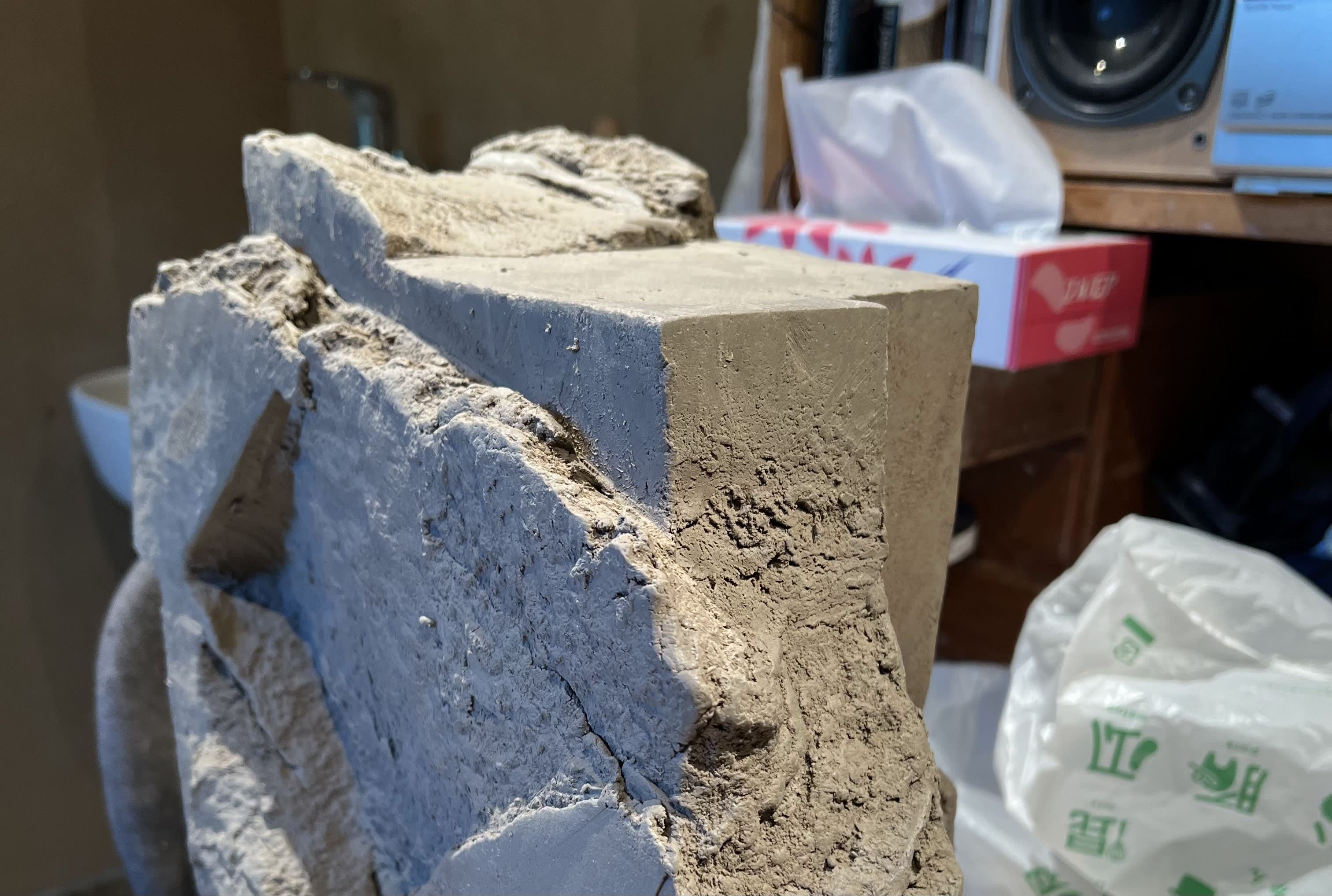 The works shown in this exhibition will be a distillation of his style, completely isolating the craggy cliffsides or rocky strata that he captures in the stunning surfaces of his functional wares. We are delighted to tease some of his work to his international audiences, who maintain a loyal following to his clay practice. Pictured above is a glimpse into an unglazed form: just one example of what he has been experimenting with. We at Dai Ichi Arts and Higashida in his Tokyo studio thank you from the bottom of our hearts.