We had a wonderful Asia Week New York: Thank you to all the collectors, connoisseurs, curators, and more for coming to visit our gallery space. We are delighted to grow our community. Read on for a recap of the week in pictures.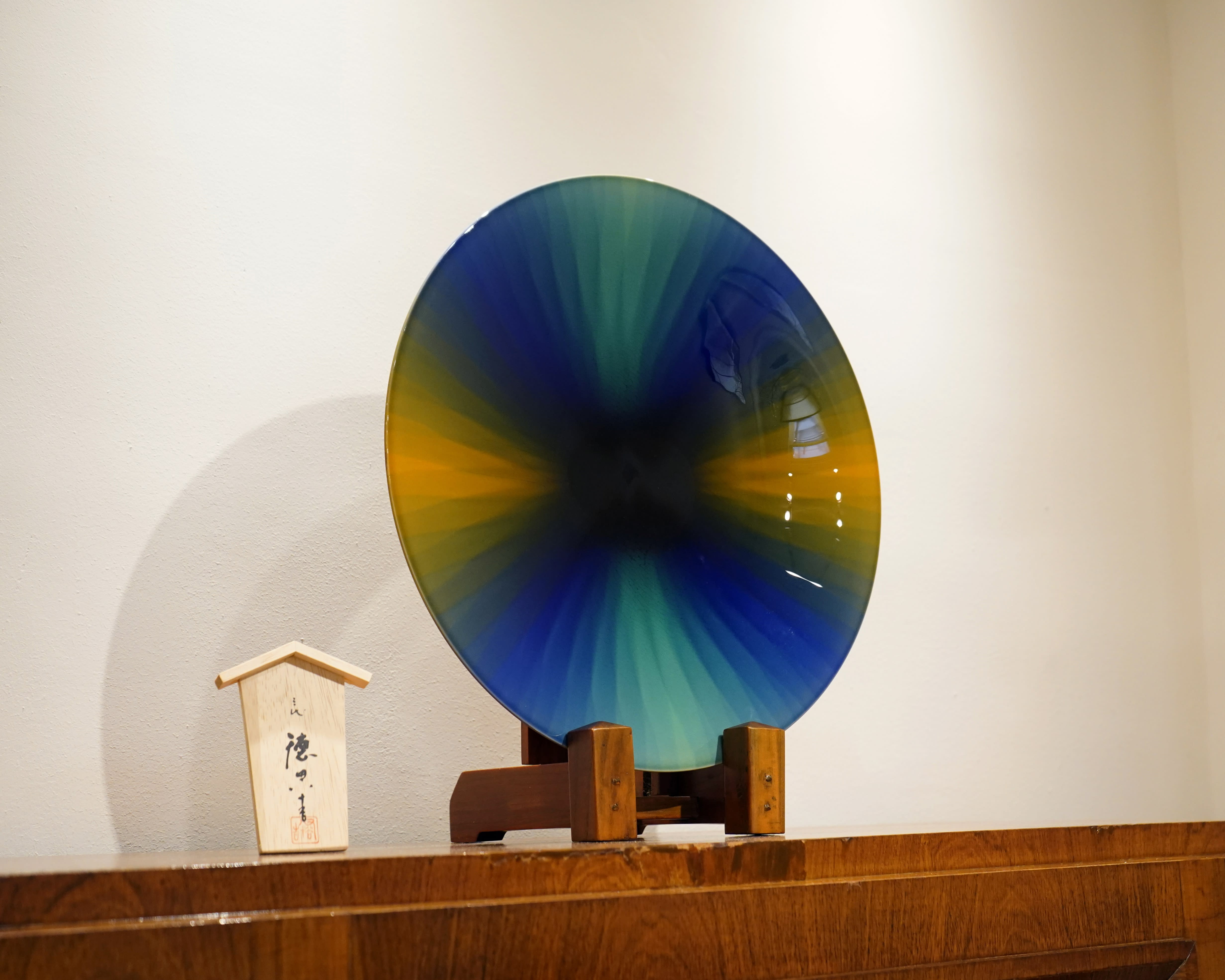 Pictured: Installation of the stunning Saiyujiki contemporary Kutani platter by Tokuda Yasokichi III.
We started Asia Week off with a bang with our opening reception, where visitors could handle smaller works (sake cups, tea ware) by the Living National Treausres on view, alongside the star pieces of the show.
Opening Reception: Guests admiring pieces on view.
We also had new additions to the show that didn't make it into our catalog, but were on view during March. Shimaoka Tatsuzo's large jar was a notable addition. Accompanied by his ink calligraphy, as well as a fascinating letter from the jar's previous collector in Japanese. Our guests at the opening reception was the first to see this work in person. It has since been collected into an important private collection in America.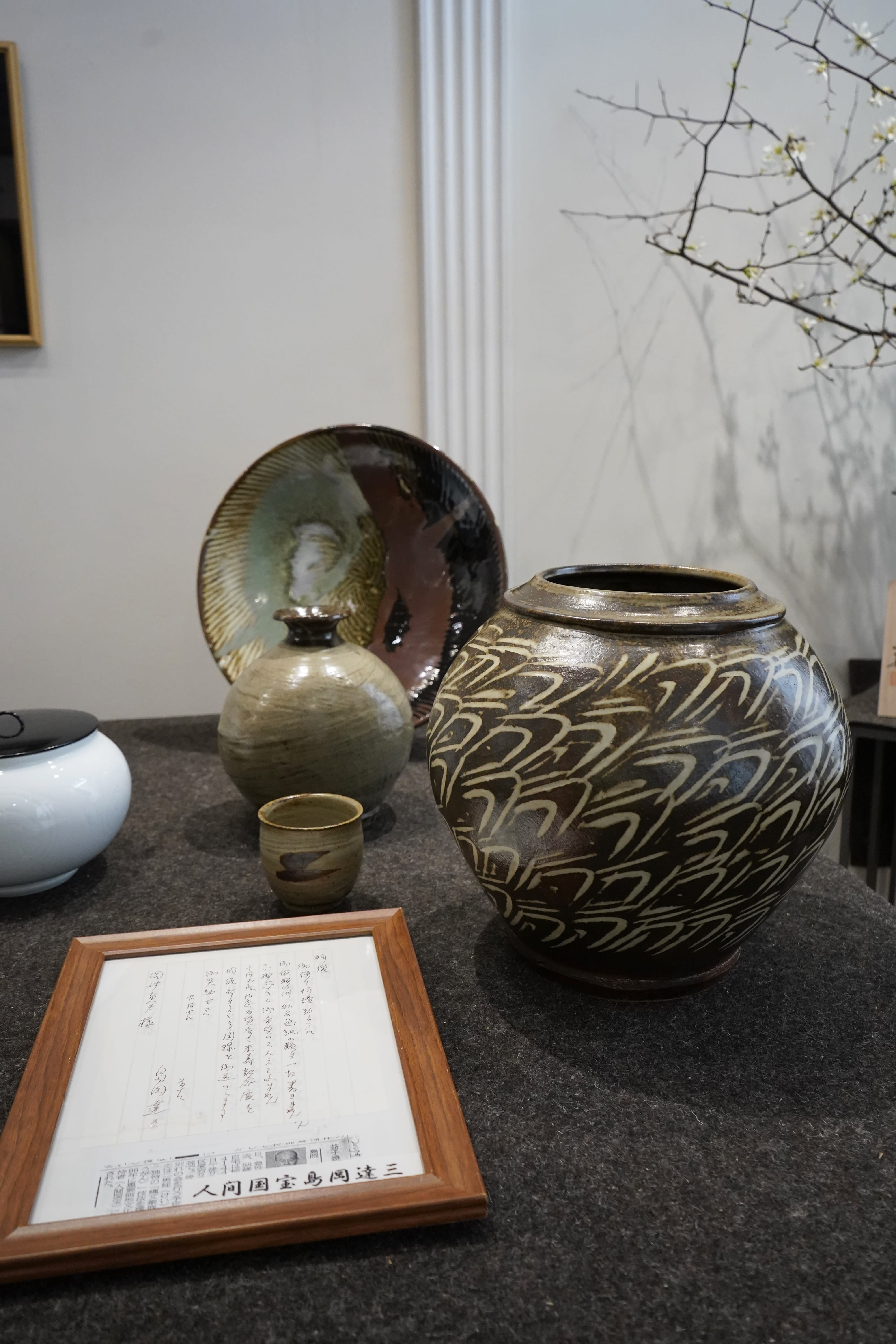 Pictured: Shimaoka Tatsuzo group of works with accompanying display of provenance: collector's letter.
Finally, on display were the ink paintings on view, accompanying the Living National Treasure works. From calligraphy, we can appreciate the hand of the artist. Visitors of Asia Week could view ceramic works of art alongside accompanying ink paintings.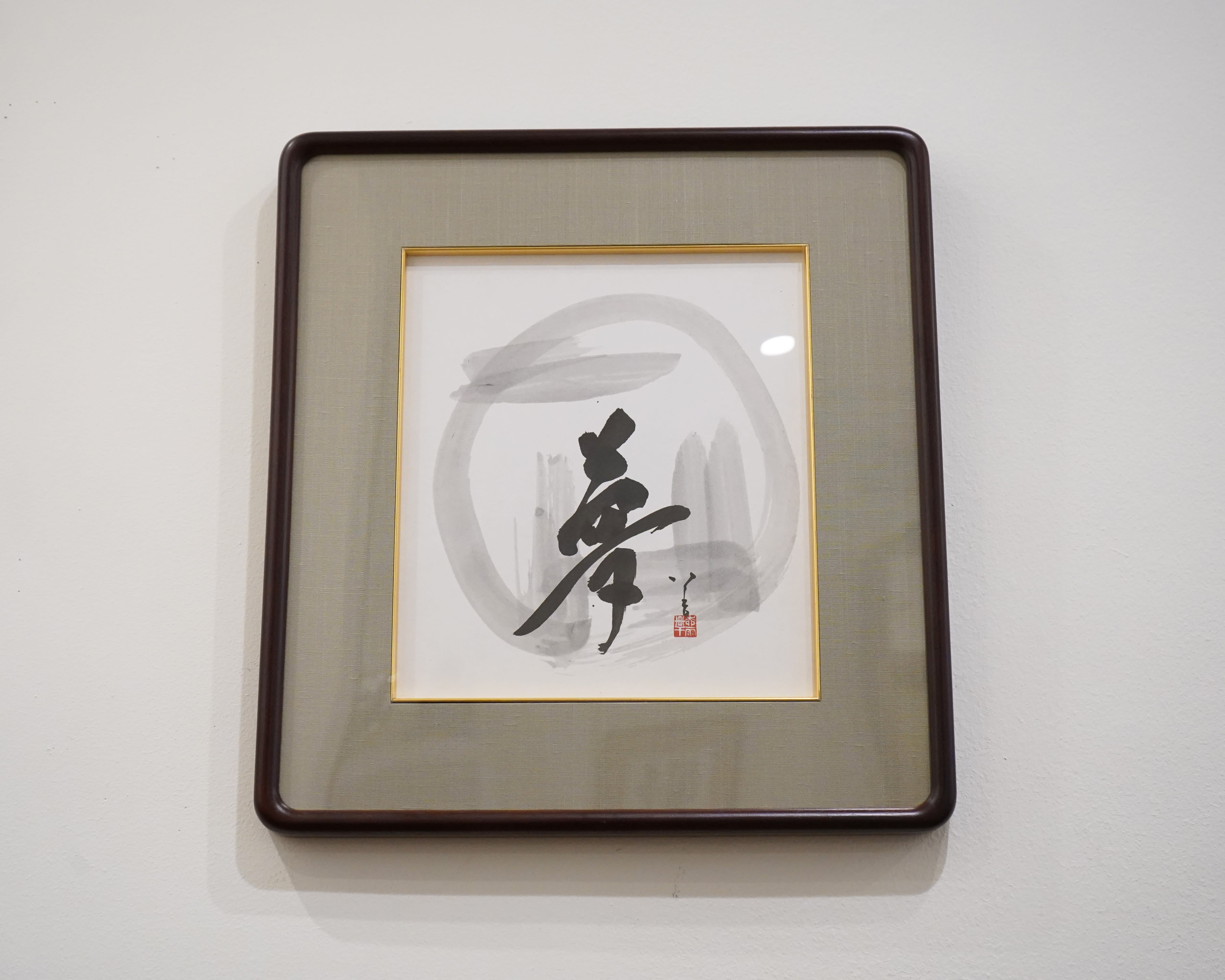 Pictured: Calligraphy by Tokuda Yasokichi III, with his sign and seal.
Pictured: Installation view with calligraphy and ink paintings by Tokuda Yasokichi III, Suzuki Osamu (Kura), and Hamada Shoji. Pictured works by Kondo Yuzo, Fujiwara Yu, Yoshita Minori.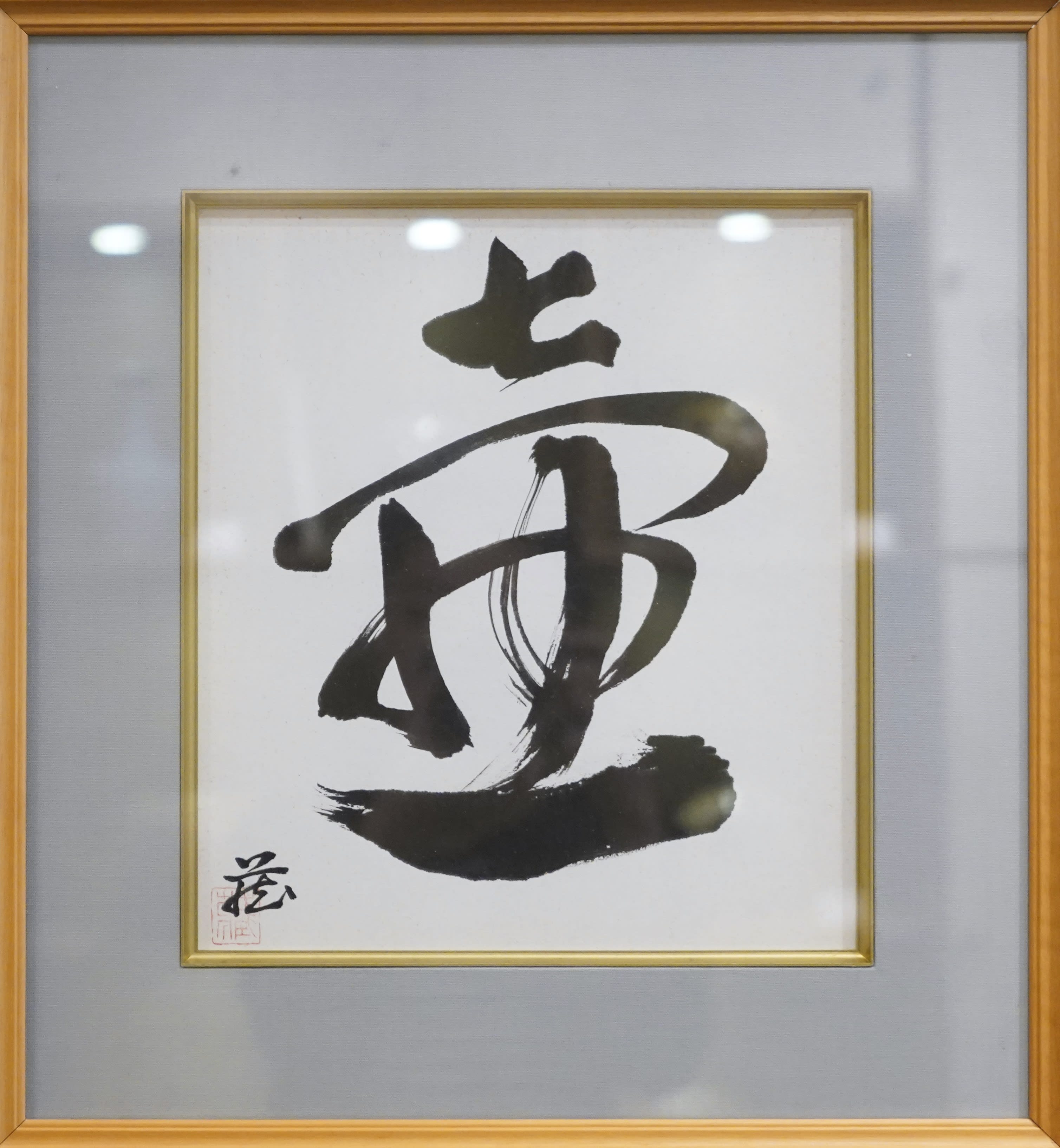 Pictured: "Tsubo", calligraphy by Suzuki Osamu (Kura)
Thank you for joining us for a wonderful Asia Week! We look forward to welcoming you again in September for the Fall 2023 iteration.