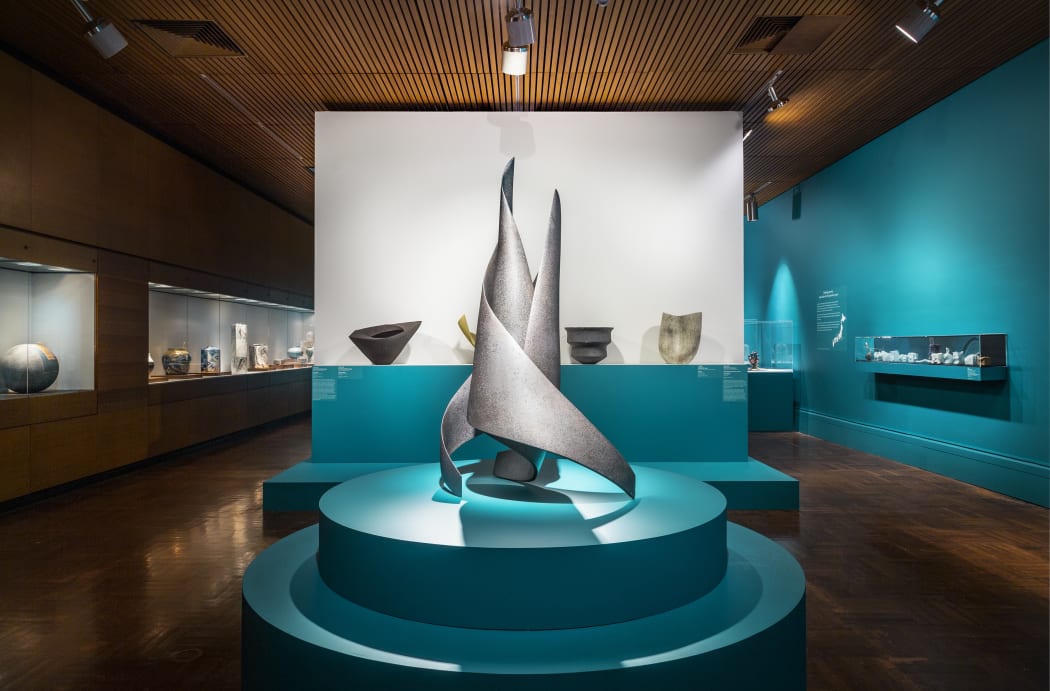 The Art Gallery of South Australia is currently hosting the exhibition Pure form: Japanese sculptural ceramics. This exhibition presents the rich diversity of sculptural ceramics created in Japan from the late 1940s to the present on loan from public and private collections across Australia. The first exhibition of its kind in Australia to present the compelling story of daring innovation through a kaleidoscopic array of stoneware and porcelain created from the post-war years, Pure form includes over 100 works of art by sixty-five Japanese ceramicists all of which are illustrated in the catalogue.

We're delighted to highlight that several pieces from our gallery by artists such as Matsutani Fumio, Kondo Yuzo (LNT), Matsui Kosei (LNT), Mori Togaku (LNT) Murata Gen, Hamada Shoji (LNT) and several more. If you're in the area, do visit this exceptional collection of Japanese contemporary pottery!

The exhibition catalogue "Pure form: Japanese sculptural ceramics" also features Daicho Tomohiro, Lesley J. Kehoe, Daniel McOwan, Aoyama Wahei as well as interviews with artists Mihara Ken, Nagae Shigekazu, and Moriyama Kanjiro. The catalogue and exhibition explore the diverse ceramics culture in Japan in the post war years with insightful essays and interview. One of the more compelling essays presents the emergence of female ceramicists as a creative force in the late twentieth century.