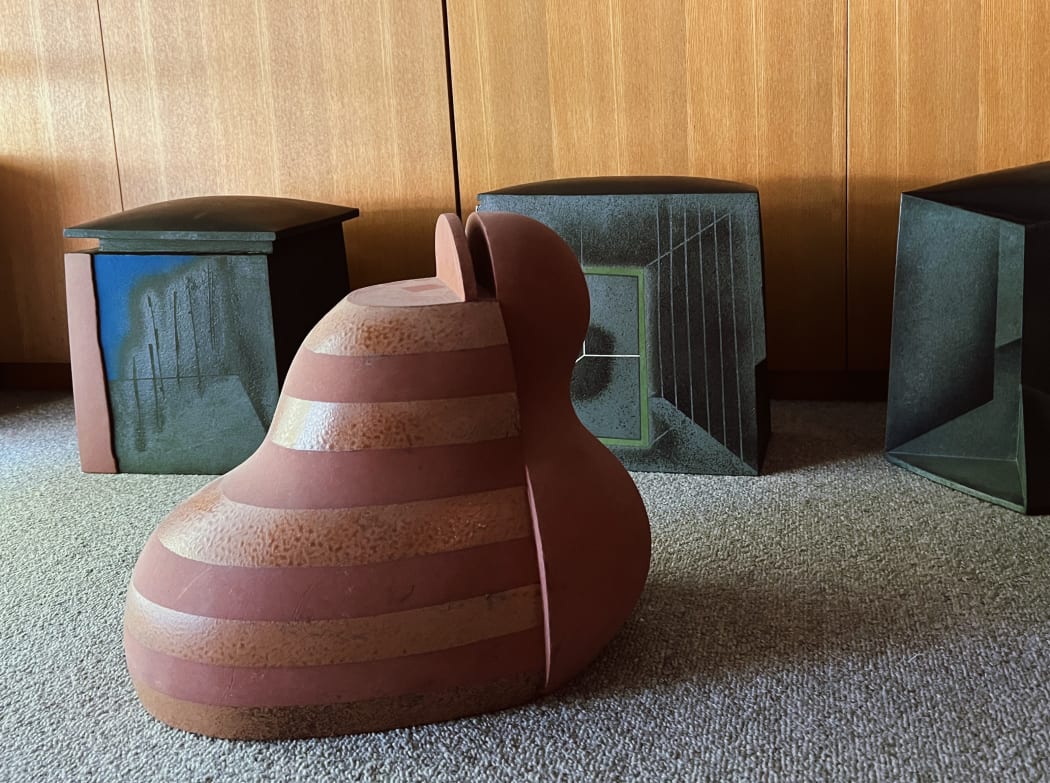 Field notes from Beatrice in Kyoto:
"The same street; the same house. I have been visiting this space since the early 2000's. Both the house and Hayashi sensei were surprising discoveries when doing research for the book I was writing at the time with Sam Lurie.Once again, he guided me me to his small studio where he has been working alone for seven decades.
At age of 95, Hayashi sensei's exhibition schedule is busier than ever. He will have an upcoming exhibition at the Kyoto State art museum, before going on to participate in an exhibition in an Osaka next April. After that, he already has another one lined up at the Ibaraki Museum next year. I am always amazed at his work ethic and genius.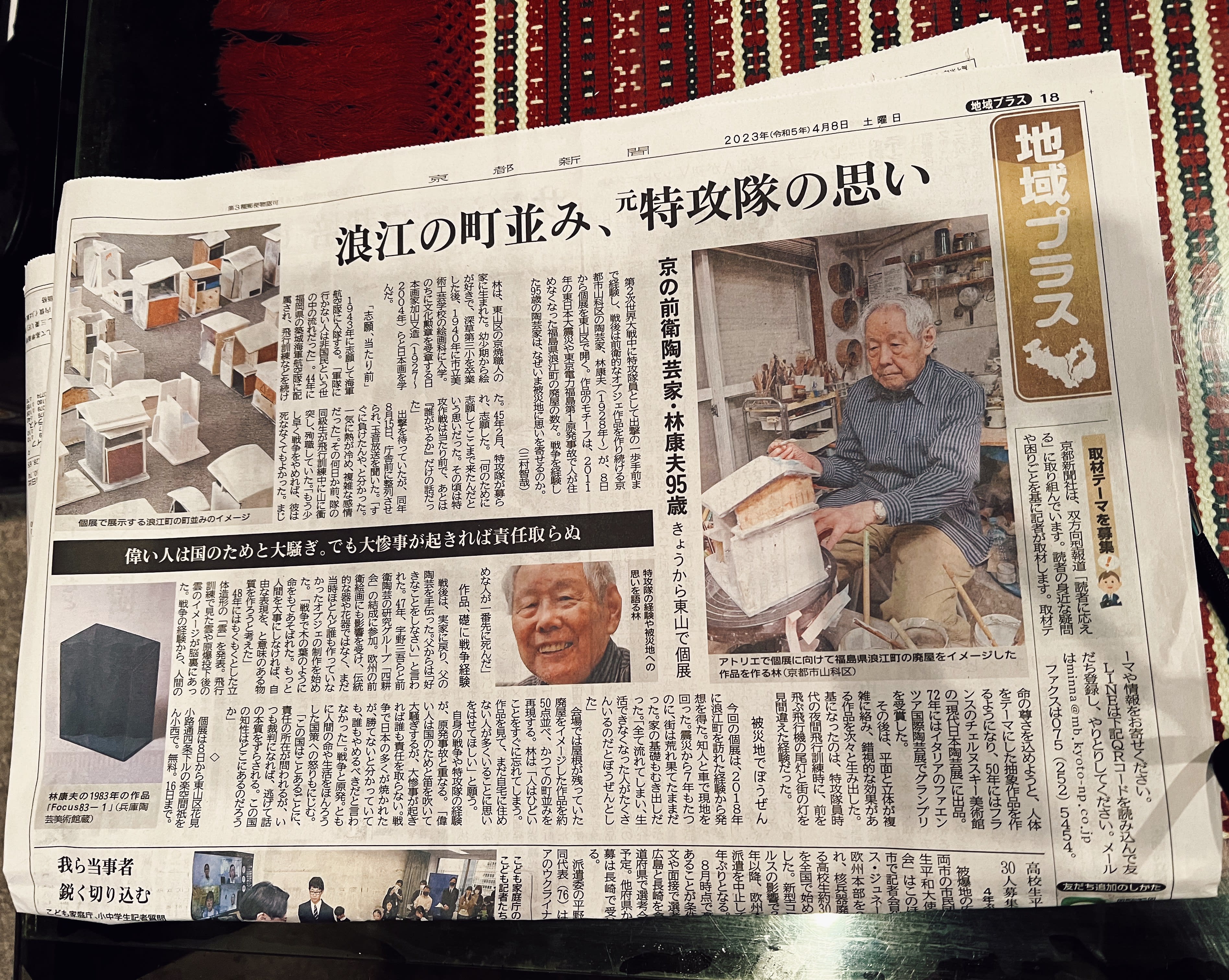 Currently, he is working on a very touching project. He is still making works for the Tsunami victims. In particular, the youth as many of them had "lost their houses", as well as their families and homes, completely uprooting their lives. Hayashi sensei told me: "My wife and I have no kids: whatever we have, we would like leave to them [the children who were victims of the 2011 tsunami]". He continued with an example: "there will be a young artist who will live in this house after we are gone."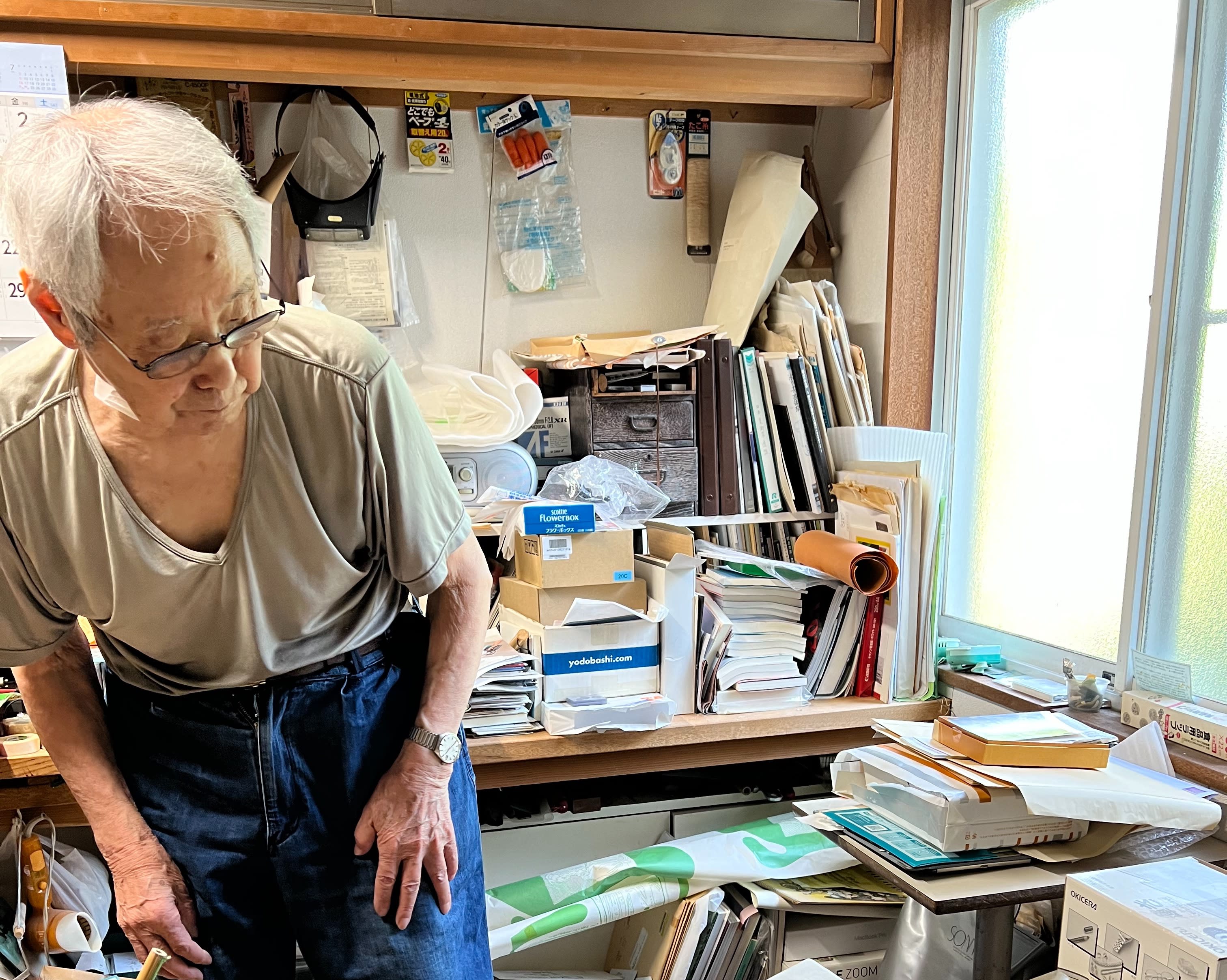 Hayashi sensei was so struck by the collective trauma and damages of the towns by the tsunami, that he decided to make many broken / damaged houses in memory of the destruction and loss.
Dai Ichi Arts will celebrate this outstanding pioneer along with other Sodeisha artists in March of 2024. We look forward to your visit."