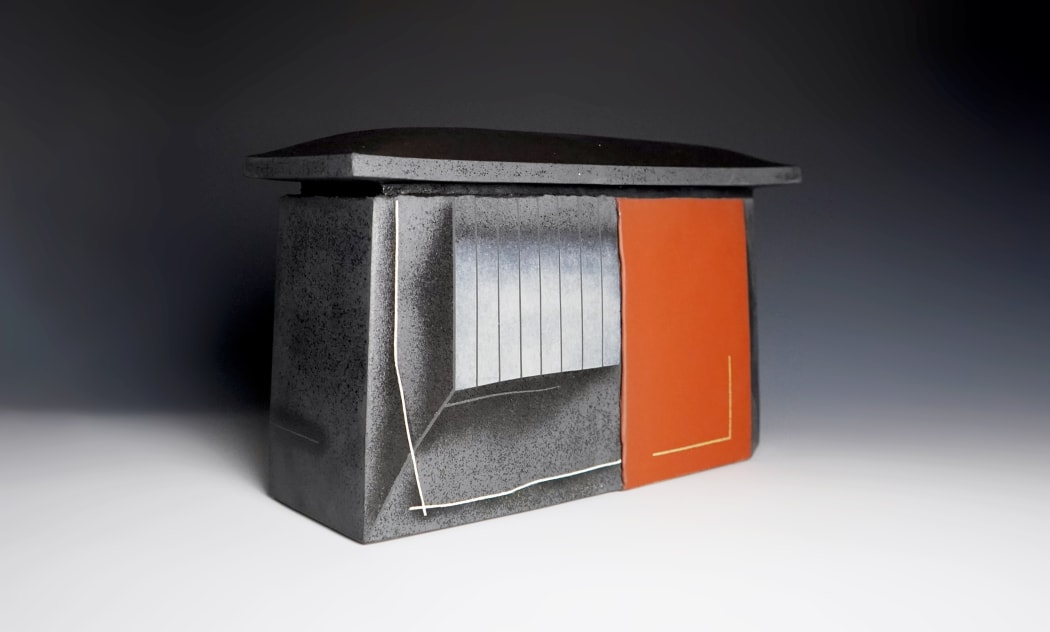 We are celebrating Hayashi Yasuo's recent feature in an important book featuring an extensive retrospective of Hayashi's artistic practice. Titled 「前衛陶芸の時代・林康夫という生き方」Zen'eitōgei no jidai Hayashi Yasuo to iu ikikata (The Age of Avant-garde Ceramics: The Life of Yasuo Hayashi; English title pending confirmation).
Hayashi Yasuo (b. 1928) began his artistic career in the 1950s, and is now considered one of the most important forerunners of abstraction in contemporary Japanese ceramics. As a founding member of the Shikokai association of potters, he played a role in the modernization of the medium from the very beginning. The Shikokai group boldly explored new forms for ceramics, and took the medium in truly innovative sculptural directions. Not only was Hayashi the group's youngest member, but also its most celebrated. His abstract ceramic sculptures far outshine that of his contemporaries. His works are unparalleled, and we are delighted to hear that his publication written by Sakagami Shinobu in Japanese was successful. The publication is expected to be translated into English, with a release date to be announced soon.
In addition to our commemoration of his book publication, we are also celebrating his 94th Birthday today (February 3rd, 2022). Finally, we commend his receipt of the 40th Kyoto Prefecture Cultural Prize in an award ceremony on February 1st of 2022.
We wish you Congratulations, Hayashi-san for your honorable lifetime achievements!