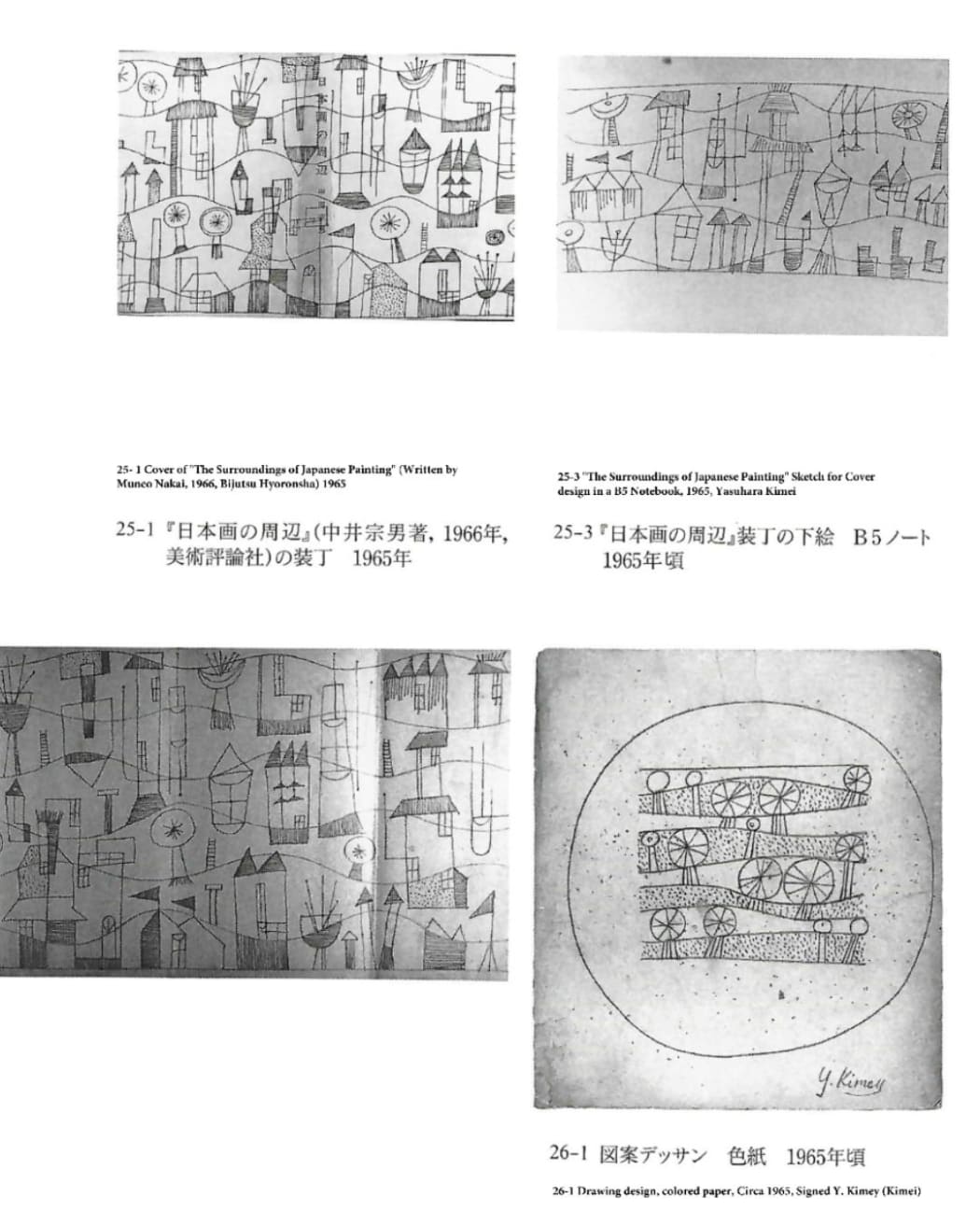 Yasuhara Kimei's ceramics featured figurative, geometric, and abstract carved designs that were heavily influenced by the avant-garde essence of the famous Catalan artist Joan Miró.
Pictured here are Yasuhara's preliminary sketches: a captivating glimpse into his creative process for his Gray-Blue sekki series from the 1930's onward. One of these sketches graced the cover of Muneo Nakai's book on Japanese painting. These sketches converged on the surfaces of his ceramics, meticulously etched and filled with white slip.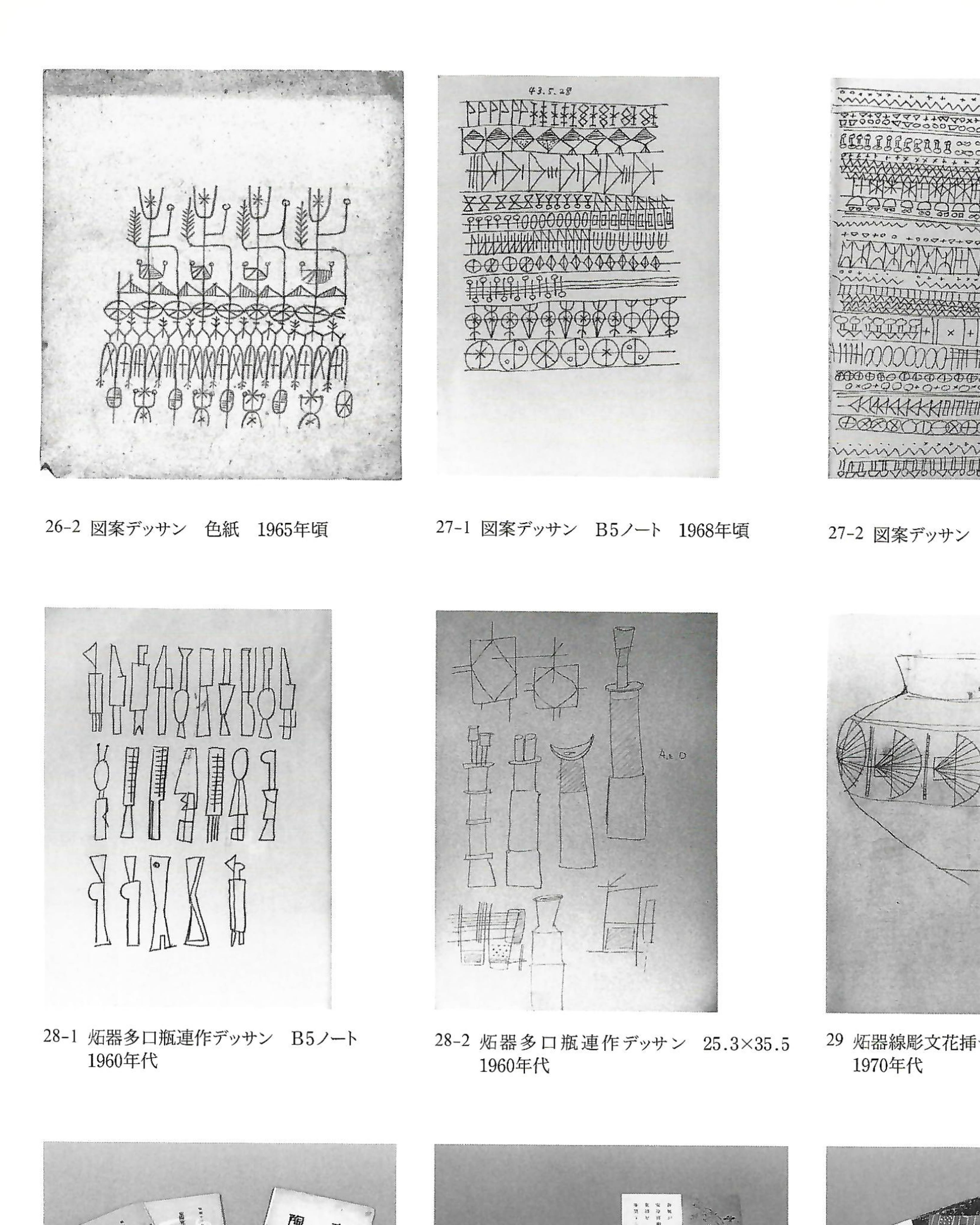 These sketches were published in the exhibition catalog "Yasuhara Kimei" by the Meguro Museum of Art, 1993.